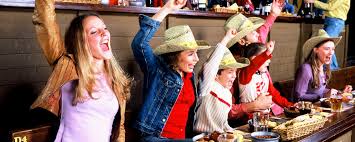 Disneyland Paris Restaurant Guide
Where to Eat in Disneyland Paris ?
One of the high points of your trip to Disneyland Paris will be the huge selection of dining on offer in all areas of the resort. From fast food outlets to the most exclusive fine dining, Disneyland Resort Paris has it all. It can be a little bit daunting trying to choose which of the restaurants to eat in on each of your days so we have taken all the stress out of choosing for you and drawn up a list of every single outlet along with our own member driven reviews for each restaurant. We have split the Disneyland Paris Restaurant Guide into easily accessed sections below depending on where in the park you are at any given time.
(Please turn your device to HORIZONTAL to view full table)
Disneyland Park Restaurants
(Please turn your device to HORIZONTAL to view full table)
Disney Studios Restaurants
(Please turn your device to HORIZONTAL to view full table)
Disney Hotels Restaurants
(Please turn your device to HORIZONTAL to view full table)
Disney Village Restaurants