Planning & Tips for DLP
So you're all booked up for a magical stay in Disneyland Paris! Or perhaps you need some advice on how to make the most of your holiday? Don't worry about a thing, we have it all covered here at DLP Tips. Check out our guides on what package to book, what tickets you need and how to get there. We also have some great Disneyland Paris tips for those on a budget or people who just generally want to get the best value Disneyland Paris holiday that they possibly can!
---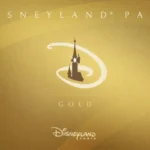 One of the best money saving tips when visiting Disneyland Paris "could" be to purchase an annual pass for at least one of your travelling party. These passes offer discounts on hotels, Disney merchandise, restaurant bills, parking, shows, special events and much more.
You can choose between a range of DLP Annual Passes, each with there own level of benefits and discounts. Check out our DLP Annual Pass guide to see which pass, if any, would be right for you.
---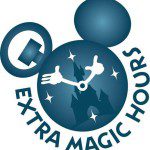 Would you like to have up to 2 hours of extra magic in the parks? Would you like to enter the park before many others? Great! Check out our guide on Extra Magic Hours for Disneyland Paris.
Everyone who stays in an Onsite Disney Hotel in Disneyland Paris will receive up to 2 hours entry to the parks BEFORE they open to the general public.  Our help guide will tell you all you need to know to maximise your use of the Extra Magic Hours and what exactly you are able to do in the parks for those hours.
---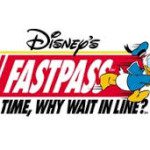 Nobody likes to spend all day queuing. Thanks to Disney you don't have to !
Check out our handy guide on all there is to know about using the Disneyland Paris Premier Access pass. Everyone who has a park ticket can have access to the Disney Premier Access facility. Only selected rides have this amazing feature and if you follow our guide you will be able to spend more of your day enjoying Disneyland Paris and less time in queues.
---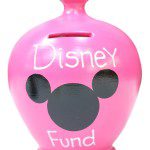 Going to Disney can be a very expensive holiday for many people who are on a tight budget. Here at DLPTips.com we understand how hard it can be do have a dream holiday so we have listed a number of ways in which you can save some valuable cash just by following a few handy tips.
We have listed our Disneyland Paris money saving tips which are easy to do and could make the difference between going for an extra night, having a special meal or even just some extra spending money for the kids to splash out in the Disney shops.
---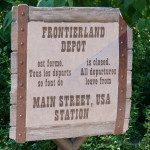 It's a fact of life unfortunately that all rides must at some point close for a short time to be maintained or refurbished.
This is essential for safety and also to keep all rides in tip top condition for guests. Most refurbishments or closures are scheduled during low season when there are fewer visitors. Regular maintenance usually only occurs on each ride once or twice per year and is kept to a short time period as possible but occasionally rides can close for months on end to upgrade to much better attractions or to increase ride capacities etc. Check out our DLP Ride Closures & Refurbs guide to see if your holiday dates are affected.
---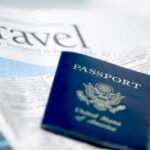 There are many ways to get to Disneyland Paris. We have written a short guide on the fastest, cheapest or indeed the most luxurious ways to travel to and from Disneyland Paris. These include nearest Airports to DLP, transfers to and from the airport or perhaps you would like to travel using the Eurostar service.
However you wish to travel there are a few things you need to consider before going which we have detailed in our Travelling to DLP page.
---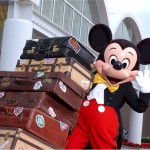 For those who want to head straight into the parks and have the luxury of a concierge luggage service then Disney have created the Express Luggage Service.
This service is for those who are arriving by train to Disneyland and can take all the stress out of travelling and allow you to check-in, receive your tickets and have your luggage sent straight to your room whilst you head off to the parks as soon as you arrive !
---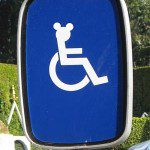 Disneyland Paris welcomes everyone to the magic and really do go that extra mile to cater for guests with disabilities.
Of course, some things will be unsuitable for guests with certain disabilities so we have written a Disabled at DLP guide to help anyone who is visiting and may have special needs. Disney already have disabled access to many rides and offer disabled parking and more to make your stay more comfortable.
---