Disneyland Paris Money Saving Tips
Disneyland Paris on a budget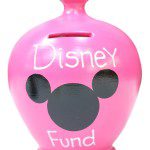 We are currently working on bringing as many top moneysaving tips for your trip to Disneyland Paris as we can.
We will continually update this page with any tips & tricks to stretch those pennies for anyone wishing to save money while visiting Disneyland Paris as we all know how expensive it can be……. besides, the more money we save…. the more times we can go back !!
To start you off we will just throw in some of our favourite tips until we have time to fully address this topic :
Prices vary throughout Europe but you can book using ANY EU countries offer on the Disneyland Paris official site. You can also phone & ask for a specific countries deal.
In the train station just before the Disney parks entrance you can purchase supplies such as Juice, bread, cereals or other snacks to take into the parks.
Disney Village has a McDonalds restaurant which is pretty much as cheap as it is back home!
Santa Fe & Cheyenne Hotels are the cheapest onsite hotels but are regularly voted the best themed by visitors (especially Cheyenne). Perfect if you only intend to use hotel as a base.
If you are staying onsite then you can take a few pastries (croissants, Pain au Chocolat, Bread rolls) from your buffet breakfast to have as a light lunch.
Take an empty water bottle & use the free water fountains throughout the park to refill for free. You could also jazz it up with some handy sized diluting juice bottles.
Check the back of your receipts as there are often vouchers for free drinks or money off another purchase.
Split meals. Some portions are large enough to share such as the Double fish & Chips in Toad Hall restaurants or an adults Pizza from various locations.
Before you go buy ponchos from Poundland as they can cost €10 per person when you get there and get caught in a downpour!!
Feel free to add your own moneysaving tips to the comment section below & we will be sure to add them to our "On a Budget" list !!