What if you need Medical Help?
First Aid at Disneyland Paris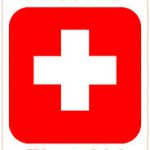 Accidents happen and you can't predict the future as far as people's health goes. Of course, we hope you wouldn't need to visit this part of Disneyland Paris.
Sometimes there are real life emergencies which need urgent attention but there are also the times where a small child just needs a plaster and some TLC from a nurse to make them feel better.
First Aid Locations
There are dedicated rooms First Aid at Disneyland Paris in both the Studios & the Disneyland Park itself.
Disney Studios – Front Lot between Studio Services & Studio Photo shop
Disneyland Park – Between Plaza Gardens Restaurant & Discovery Arcade
These areas have trained medical staff who are always more than happy to help whatever the reason. Paracetemol, Plasters are on hand as well as immediate care such as paper stitches to cuts. They are also available for medical advice and general concerns. There are also trained staff at each hotel and certain Cast Members throughout the park. If you need help then please ask any Cast Member who can instruct you to the locations of each service.
Emergency Phone Numbers
In certain circumstances you may not be able to reach a first aid room or require immediate specialist help. France, like many countries, have their own unique phone numbers for emergency services.
All Emergency Services – 112
Police – 17 or 112
Fire – 18 or 112
Ambulance/Paramedic – 15 or 112
Chemist / Pharmacy & over counter Medicines
For a pharmacy near Disneyland Paris you can go to Val d'Europe. It is open Monday to Saturday and a taxi to Disneyland & back will cost as little as €5 return. There is also a shop in the Train station at Chessy Train Station (just outside Disney Village) which has smaller supplies of paracetemol, sticking plasters & general medicines. For a larger selection of over the counter medicines visit the Hypermarket in Val d'Europe shopping centre for further medical supplies such as Cough remedies, Pain relief, Bandages or Creams.