Disney PhotoPass™​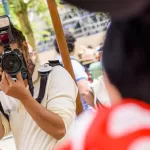 Disneyland Paris offers guests an ideal way to capture the magic. There are 2 ways to take everlasting memories of your magical stay with the option of Photopass or Photopass+. With the Disney PhotoPass service, you can view and purchase any number of your high-resolution digital image files of any photos you have taken by a Disney PhotoPass photographer.
The Photopass service also includes ride pictures on an attraction with an image capture system. Simply request a Disney PhotoPass card, then view your photos at a Disney PhotoPass sales point available in multiple locations throughout the Parks and Hotels.
Any photos you purchase can be viewed & downloaded directly online at www.disneyphotopass.eu for up to 1 year after your visit.
Disney PhotoPass+
If you plan on taking a lot of photos (as many of us od!) then definitely consider upgrading to Disney PhotoPass+ to collect all your souvenir photos on 1 card! With Photopass+ every photo captured of you and your group is yours to keep. There is a one off cost (Currently 75€ as of April 2023). This package includes Disney photographer shots, including Magic Shots, and certain attractions with an image capture system.
Simply hand over your PhotoPass+ card to the Disney photographer or to the cast member in the photo location at the exit of an attraction. This will ensure your high quality digital image files are correctly saved onto your card.​
PhotoPass+ can be purchased in advance when you book a Hotel + Tickets package, or at certain boutiques throughout the Parks and Hotels during your trip. The card is valid for 10 days from date of purchase (or collection from the boutique if you purchase in advance).​
All your images will be available to download for 1 year.​
Magic Shots by Disney PhotoPass™​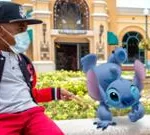 Magic Shots are a magical way to add a little fun to your Disney photos.  Each Magic Shot has its own theme and character and various locations throughout the parks. Which character would you like to share a photo with?
Keep your eyes peeled for this unique photo opportunity around the Parks and transform your photos into magical memories that you'll cherish for a lifetime!​
These incredible shots use digital technology to add our much loved Disney characters directly into the photo with you to make it appear as if they were really there! Disney Photopass photographers will instruct you where to stand and which pose to make. A truly special photo opportunity!
Which Attractions are included with Disney Photopass+?
There are various selfie spots, Magic Shots & Disney Photographers around the parks. The Disney Photopass service is also available on select rides and attractions too detailed below!
Disneyland Park
Meet Mickey Mouse – Fantasyland

Princess Pavilion – Fantasyland

Starport – Discoveryland

Hyperspace Mountain – Discoveryland

Buzz Lightyear Laser Blast – Discoveryland

Big Thunder Mountain – Frontierland

Pirates of the Caribbean – Adventureland
Walt Disney Studios Park
Meet Spider-Man™ – Backlot

Avengers Flight Force – Backlot

Tower of Terror – Production Courtyard
TOP TIPS:
1. If you don't yet have your proper Photopass+, ask the ride booth/photographer for a temporary paper pass and load it when you have it.
2. If you are unsure as to whether or not you want to buy the Photopass (e.g, you're only going for a couple of days or aren't sure what you want to prioritise) then get a temporary pass, keep track of what photos you've got, and make a decision before you leave the park as to whether or not it is worthwhile!
3. Be sure to buy your proper Photopass+ before leaving the park, and sort out getting the temporary card loaded onto it.
4. If you register your photopass online while at the park you can see the photos as they are added (instant for rides, and with a few hours delay for photographers). This gives you peace of mind that it's all working and allows you to see what they look like.
5. The photographers are super helpful. If you want specific pictures, just ask. They will normally take a few photos and you get them all, so if you want different family combos or you want to get a snap of your kid giving Buzz Lightyear a hug, don't be afraid to ask.
6. Take pictures of the back (barcode side) of all of your passes (temporary and permanent ones) on your phone in case you lose them. All you need to access the website and manage the passes is the code on the back under the barcode.
7. You only get one plastic Photopass. If your group/family splits up at any point, just ask for a temporary cardboard one and load them on later.
8. There is no limit to how many pictures you have, and the pass isn't per person. If you've got a family, a group, or are going with another family then you could share a pass.
9. The site offers the opportunity to buy items like cushions and mugs with the pictures on. You might be able to get these done cheaper elsewhere by downloading the photos and using them at another service. I don't think this is against the T&Cs, which just say you can't use them commercially.
10. Remember to download your photos as soon as you get back and back them up to the cloud, a hard drive, get them printed, or whatever. After a certain amount of time (currently one year) they are deleted forever, and it's easy to forget to put them somewhere safe!
11. If you decide a Photopass isn't for you, the photographers are usually happy to also take photos on your phone or camera for you if you all want to be in the photo. Just ask them nicely.