Advice & Tips for Disneyland Paris
Whenever you go on holidays you are better to be prepared and find out as much info as you can before you travel. This way gives you much more time for relaxing and getting the maximum pleasure from your holiday…… & in Disneyland Paris every minute is full of joy, entertainment & magic…….. so you don't want to be wondering about where the toilets are, or if a certain ride is suitable for your kids or what time the daily parades are on.
So, we've done it all for you ! Our Advice & Tips for Disneyland Paris section is packed with useful help on all manner of topics from First Aid Location to where the best spots are for an internet connection.
Check out our pages below by clicking on the links :
---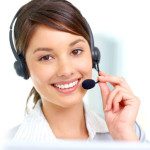 If you would like to contact us for any reason then please visit our Contact Us page. We would love to hear from you whether it is to ask a question about your upcoming holiday to Disneyland Paris or whether you would like to add some tips of your own for other visitors to the site.
We are also always keen to hear from people who would like to contribute to the site with articles, tips, reviews or your own Disneyland Paris news which we haven't covered. Just drop us a line ! We are also available on Twitter & Facebook, just search for DLP tips.
---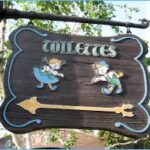 When you visit the magical world of Disneyland Paris it is always important to know where the toilet areas are so aren't caught short in the parks. this is especially important if you are travelling with kids who seem to want to go whenever you least expect it!
In fairness there are so many toilet areas in Disneyland Paris that you are never far away from any one outlet. Check our handy interactive map which details the positions of all toilet areas in Disneyland Paris.
---
In the modern world it is important to be able to connect with the outside world at times. Of course, while you are in DLP you probably won't even think about the outside world as you will be immersed in the atmosphere of Disneyland Paris.
For some people though they just have to be connected. Whether it's waiting for important emails or just using facetime to talk to your family and friends to share your experience. Our handy DLP internet advice guide shows you where the Wi-Fi hotspots are and everything Internet related for your stay in Disneyland Paris.
---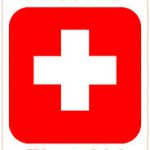 Nobody wants to visit the First Aid rooms but it is always good peace of mind to know that they are there in case of emergency. Of course, it's not just emergencies but also smaller medical needs such as requiring a plaster for a child who has fallen over or a paracetemol to shift that annoying headache.
Our First Aid locations guide for DLP will detail all you need to know should you ever require medical attention or supplies whilst visiting Disneyland Paris.
---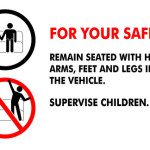 Ride Restrictions at Disneyland Paris is a must read for anyone with children or anyone travelling with medical conditions including pregnancy. We have made a detailed list of ride restrictions for each attraction at Disneyland Paris so that you can plan your itinerary well in advance and know which rides will be suitable or unsuitable for your party.
If you are travelling with children then we have listed all the height restrictions for each ride. You can also find a detailed guide on what to do if you have medical conditions such as back or neck problems and such like.
---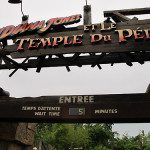 Nobody likes to queue for rides but unfortunately it is part of theme park life ! There are a few ways to beat the queues though and we made a handy guide to beat the queues at Disneyland Paris.
We know how frustrating it can be when you arrive at DLP and see your favourite ride has a 90 minute wait time so our guide aims to help you cut down that time and maximise your time in Disneyland Paris. After all, every second is precious and a minute spent having fun is much better than a minute spent queuing! Check out our DLP Queue times guide.
---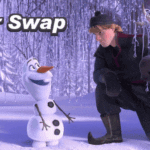 Nobody wants to miss out on that big thrill ride that they have been looking forward to. Sometimes when parents travel to Disneyland Paris they believe that they have to miss out on some of the more thrilling rides because they have young children who don't or can't ride due to fear or a height restriction.
Don't worry! DLP has you covered and our rider swap guide shows you how you can still get to ride your favourite attractions even if you have young children who don't want to ride themselves.
---
There are many other pages and categories to help you in the menu at the top of the site. If there's anything you need to know that we haven't covered then feel free to drop us a line via our Contact Us section. We are always happy to help !