Pirate for a Day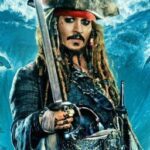 Avast Ye Hearties!
After many years of the princesses having all the fun with Princess For a Day makeovers, it's now time for the pirates to get their swagger on! This unique service is sure to get your boys (or swashbuckling girls!!) ready to set sail for fun on your voyages around the parks. The pirate for a day experience is available only in Disneyland Hotel. You DO NOT have to be staying in the hotel to purchase…. it's open to all guests!
With the Pirates of the Caribbean franchise being such a massive success worldwide, we have seen a resurgence in kids wanting to dress up as pirates…… & now they can!
Pirate for a Day Details
Booking the Pirate for a Day package must be done in person at the 'Galerie Mickey' shop located on the second floor of the Disneyland Hotel. It is advisable to book as soon as you can on the day you wish to receive the package. There are limited times & places each day.
You can find more information in advance by contacting the Disneyland Paris Special Activities team via email using the following address : dlp.disney.special.activities@disney.com
Packages available:
 
€120 Face painted, Hairstyle, Accessories & Costume
Once you have your appointment time it is important that you are not late. It is advisable to arrive 15 minutes before your time to allow time for choosing & fitting the Pirate costume. Your little pirate will then walk the plank to be transformed into their chosen scallywag! Included in the package is a full pirates costume, Pirate's hook, telescope, face painting & hairstyling.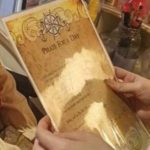 The transformation will take approximately 25 minutes to complete but the swashbuckling adventure doesn't stop there. Once your little pirate has been transformed they will then be given a certificate & have to repeat the Pirates oath swearing allegiance to Captain Jack Sparrow & help guard the treasure.
Finally we set sail to the photoshoot area where a professional photographer will take a variety of photographs including props to really capture the moment. At the end of the session you will be shown to the 'Gallery Mickey' boutique where you can view all of the photos.
You may choose any one of these photos for FREE as part of your package. You can also purchase additional photos (or all of them!) for a small extra cost. If you have purchased the Photopass+ already then you will be given all the photos for FREE!
These prices are correct as of March 2020 but are subject to change, however we will update here as soon as we know of any new pricing structures.
---
Pirate for a Day Tips

On a budget ?  if you want a similar experience, dress your child in their own pirate costume for the day & head to one of the face painting stations located around the parks & ask for a pirate theme. Over in Adventureland there are many accessories such as telescopes, hooks to purchase to finish of that pirate look or just take your own from home!! For just a fraction of the cost (Between €8 & €25) you have a mini pirate experience!

The experience doesn't stop there me hearties, your seafaring scallywag will be showered with compliments by Cast Members throughout the day.

This experience is only open to children ages 3 to 12.

You can take your own photos during and after the makeover…. or why not video it as a keepsake?

Why not make it an experience to remember by heading to the Pirates of The Caribbean ride & then having a meal at Captain Jack's restaurant. Yo-Ho!

---