Georgia – February 2022 Trip Report
Hi guys & welcome to my February 2022 trip report. We just got back late last night from our trip to Disney! This was our first time flying out somewhere by ourselves so thought I would share our experience to help anyone else out and give you views from a first timer! We booked a
Disneyland Paris package
& stayed at Disney's Hotel Cheyenne.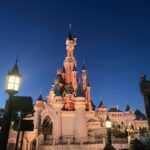 We flew from Manchester and got to the airport an hour before we were advised to and I'm glad we did!! All flights going from Manchester were in the same check in queue so it made it a very manic experience. I would personally
get there a bit earlier
than advised as you can never be too prepared.
They only briefly checked our Covid tests and sworn statements but I'm glad that we had them in case needed.
We used
Disney's Magical Shuttle
bus transfers and they were very easy to use and inexpensive, costing
€23 per adult & €10 per child
each way. We had to wait around for the 2:30pm bus as our flight was delayed but we just grabbed a McDonalds in the airport whilst we waited so it really wasn't an issue.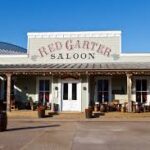 We stayed at Disney's Hotel Cheyenne and it was great! The staff were so lovely and our room was very nice. There were meet and greets with Woody and Jessie from Toy Story every morning and the shuttle bus took less than 5 mins to get to the park.
We went to the Red Garter Saloon at the hotel twice and had some delicious cocktails at great prices. We would definitely recommend stopping by for a "Glowtini".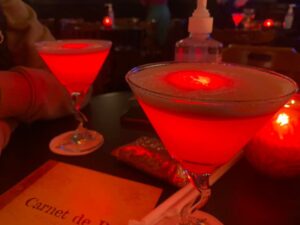 Time to hit the parks!
We have to say that the parks themselves weren't that busy. Queue times just depended on what ride really. Bigger rides such as
Big Thunder Mountain
usually ranged from 20-40 mins whilst smaller rides were about 5-15 mins. We had some great snacks around the park and I definitely recommend the mango whip and mickey waffle! The parade was also great so definitely watch that at least once.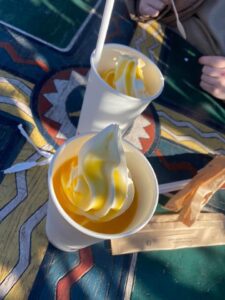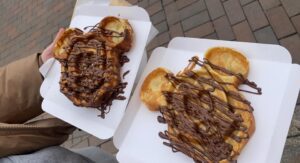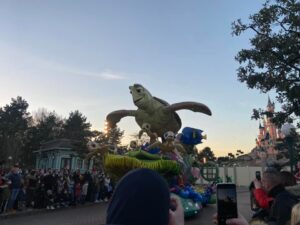 A Day Out in Paris
We also decided to head into Paris for a day and it was super easy on the train directly from Disney train station. It cost €7 for a one way ticket and we got off at Chatelet-Les-Halles and walked to the Eiffel Tower. We didn't realise how far away it was so I would recommend getting the bus or metro which was only €2!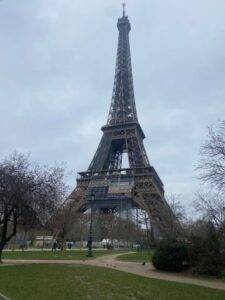 Dining at Disneyland Paris
We thought the food throughout the parks & hotel which we tried was very good. I'm quite a picky eater depending on the foods but I never struggled to find something I enjoyed. On one of the nights we just caught a quick bite from
Earl of Sandwich
and took it back to our room. Another night we went to the
Rainforest café
in Disney Village. You can't book this restaurant so it's just a matter of a small queue or be given a time to come back & be seated. It's amazingly decorated and the
food was gorgeous
. I 100% recommend going if you haven't before. I had the
Rasta pasta
which gives huge portion and was so so tasty. I couldn't finish it all so my boyfriend had some and he loved it too lol.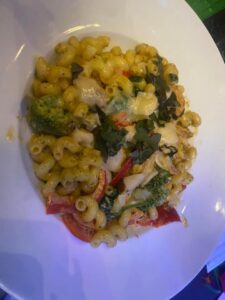 On the last night we used the
Hotel Cheyenne
buffet and I personally believed it was great value for money. As mentioned before, I'm quite a picky eater but at
Chuck Wagon Cafe
I found food that I liked and was super full afterwards!
Travelling Home
Travelling home was so much easier than on the way here. The airport is huge and super modern but it's a great place to shop and grab some food before the flight home. It was really easy using check in and security. Airport staff checked our passenger locator form and Covid Passport and of course our normal passport at different stages. I have to say that everyone at the airport was super friendly!
We used Randox for our covid tests which we found easy to use. The results came on the app within minutes. We didn't receive an email but you can download the results as a PDF which we found really easy and useful.
I think I've just about covered everything! Feel free to ask any questions on my post on the
DLPtips Facebook page
! Hope everyone has as great a trip as i did!
---