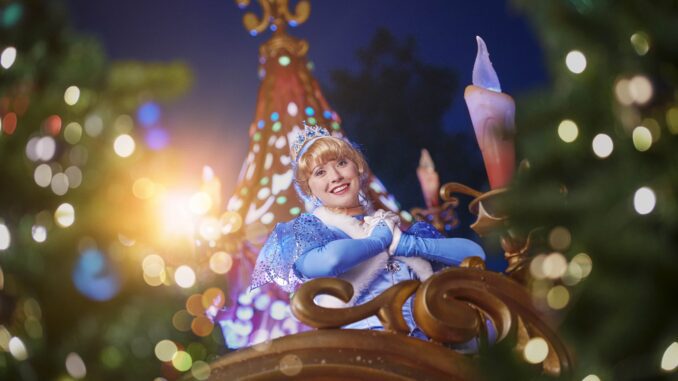 Parades & Fireworks return
News has broken today that we will see parades & fireworks returning to Disneyland Paris before the end of 2021. Social distancing is being removed to an extent to allow for parades & fireworks during the much loved Christmas season. It truly is a little Christmas miracle!
Not only did we have this very welcome news but there were a whole list of announcements to thrill & excite guests visiting during Christmas season and beyond. Social distancing has prevented a lot of the unique reasons guests love to visit Disneyland Paris so being able to remove some of the restrictions & bring back parades just in time for the busiest and, some would say most magical times of the year, is warming news for everyone. Of course, we do not yet know when the lifting of face masks will be announced but we feel it will be very soon.
A Return to Normality at Disneyland Paris
Not only will we see a return of parades & fireworks, but on October 20th 2021, all Disneyland Paris buffet restaurants will return to a full buffet experience. No more choosing individual plates from a server! This applies to all onsite restaurants and also hotels, including breakfast service. You can see a list of buffet restaurants, and indeed all restaurants & menus on our Disneyland Paris dining pages.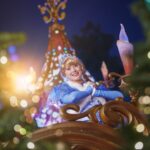 Starting on October 23rd we will see Halloween floats & parade lining the streets of Disneyland Paris once more until the end of Halloween season on November 7th.
Also announced was a change to Mickey's Magical Fireworks & Bonfire show which traditionally took place on Lake Disney. The event is confirmed to be going ahead but will be moved to INSIDE the parks. This does mean it will only be accessible to valid ticket holders. There has also been a slight change to the dates and the show will take place on November 2nd 9pm, November 4th 9pm & the last showing has been moved a day back to end on November 9th at 7pm.
Disney Illuminations firework & light show returns in full on December 21st. Of course that means we will also see a return of the magical tree lighting ceremony!
There will also be some new additions to the Christmas parade with a first time Princess float & all new Santa's sleigh float. Additionally, for the first time ever, we will see a daytime AND a night-time parade. On January 10th we will see a return of Disney Stars on Parade over in Walt Disney Studios.
Are you excited by these new announcements? It is sure to be a busy time of the year and if you haven't already then we would advise you to book a stay at Disneyland Paris now to avoid missing out on the festivities. You can join in the discusssion on our DLPtips facebook page where all new members are welcomed!