Disneyland Paris Re-Opening Date Announced
When can you visit?
Disneyland Paris have officially announced there will be a staged re-opening beginning on July 15th 2020. The announcement was made after the Parisian park was closed for a total of over 100 days.
The resort will not fully open on July 15th but will instead start with the 2 theme parks, Newport Bay Hotel & Disney Village paving the way.
There will then be a staged opening of other hotels & hopefully start to relax other areas. This is sure to be welcome news to many thousands of visitors who have booked holidays this summer & are dreaming of enjoying the magic in Europe's top holiday destination.
Full details of the dates we currently know are shown below showing each stage of the re-opening.
July 15th openings :
Disneyland Park
Walt Disney Studios Park
Newport Bay Hotel
Disney Village
July 20th openings :
Hotel Cheyenne
August 3rd openings :
Hotel Santa Fe
September 7th :
Disneyland Hotel
Details on other Hotels will be made in the coming days but it looks as though Sequioa Lodge is looking at a late September or early October opening.
Covid-19 measures
There will be restrictions on entry numbers & social distancing measures in place. There will also be an online reservation system in place for non-dated tickets & Annual Pass holders to register, operating in early July. If you have a package booked or dated tickets then you will automatically be allowed entry to the parks. If you have a package booked but your hotel is not open on the dates you are travelling then you will be moved to an equal or better hotel with the same booking options. Please contact your agent for further advice.
Character meet n greets are suspended but "Lion King" live show WILL be showing in the Chaparral theatre in Frontierland (limited spaces). There will also be characters at special locations for photo opportunities but socially distanced measures will be in place.
Buffet restaurants will be adapted to be "All you can eat" table service restaurant. There will be extra outdoor areas where you can sit & eat & restaurants will also offer "takeaway" meals to use these areas.
Face masks will be required for guests over 11 years old. Fastpass & single rider tickets will not be in use for the reopening until social distancing measures can be eased.
Who will be going this summer? You can view best offers over at the official Disneyland Paris website.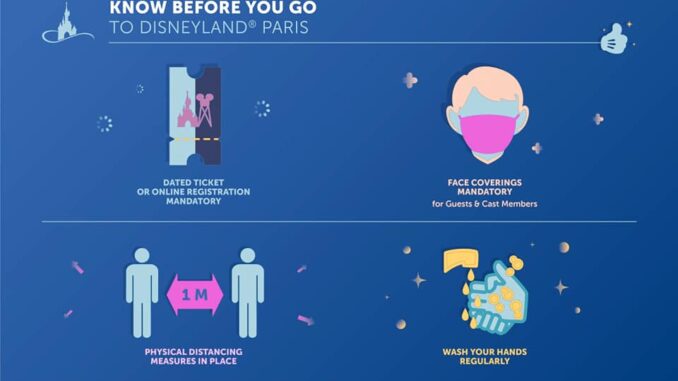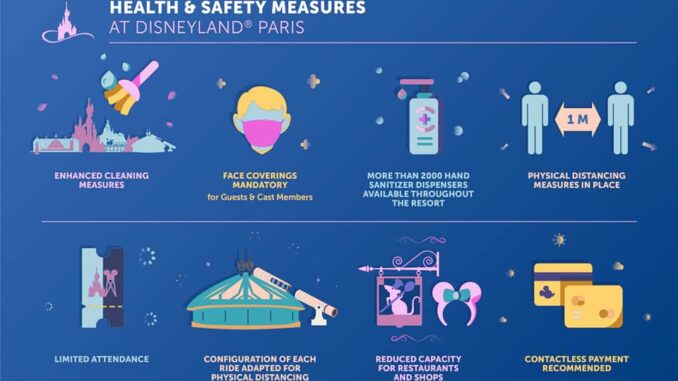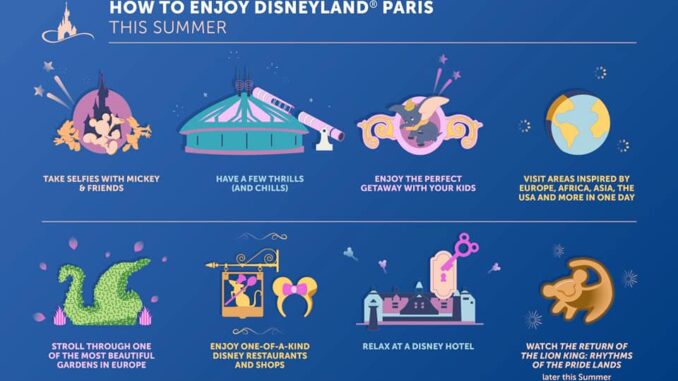 Whenever you visit we hope you have a safe & magical stay!