Disney Magical Weeks – Holiday Memories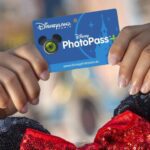 Disneyland Paris look set to have a new special offer every single month in a new promotion titled "Disney Magical Weeks". This will be very welcome news to anyone looking to book in the near future & beyond!
The first Disney Magical Weeks offer is for Sunday to Thursday arrivals between August 25th and September 30th 2021. You must book by September 22nd September to claim this exclusive offer.
It's important to note that this offer is only for new bookings but if you already have a package booked for these dates then we suggest you contact Disneyland Paris either through live help or phone & asking if they could add this to your package. Let us know how you get on in the comments if this applies to you.
What is the first Disney Magical Weeks Offer?
The first Disney Magic Weeks offer allows guests arriving during the period above to add the Photopass+ package to their booking at a heavily discounted cost of just  €24.99 (£21.84). This compared to the regular price of €74.99 (67.34) shows a great saving!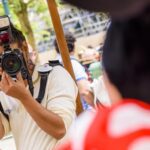 Not only that, guests with the new Magical Weeks Photopass+ will be able to choose their 3 favourite photos from their stay & have them printed out in 15x20cm format. It doesn't stop their though… you will also be able to choose to have these 3 photos framed after choosing from a selection of frames available in one of the Photopass+ boutiques!
Photopass+ allows guests to have as many photos as they want in digital format from all character Selfie Spots, Magic Shots & Attraction photographs which they have taken by the Disneyland Paris photographers during their stay. All your photos will then be accessible to download at any point for the next 1 year from disneyphotopass.eu.
For full details of this exclusive & exciting new offer please visit the dedicated Disneyland Paris website page.
Let us know what you think of this offer in the comments below & stay tuned for the next Disney Magical Weeks offer which should cover the Halloween season in October 2021.