Cable Car Bake Shop
Cable Car Bake Shop is an extremely popular pastry shop situated right at the heart of Main street U.S.A in Disneyland Paris.
You are immediately drawn in by the delicious smells emanating from the range of bakeries on Main street U.S.A & Cable Car Bake Shop is a top choice for many.
With a large selection of pastries, muffins, doughnuts, cookies, hot chocolate, coffee and other delights you can be sure of a treat for everyone's senses here. The menu below is a small sample of the delights on offer and there are many, many more on offer.
You can choose to takeaway or take a seat inside to enjoy your treats. Many people visit here for breakfast or for a re-energising snack during the day. The décor is of course Americana taking you back to the days of 1950's San Francisco with ornate lamps, diner-style booths & gorgeous fittings throughout.
---
Cable Car Bake Shop Menu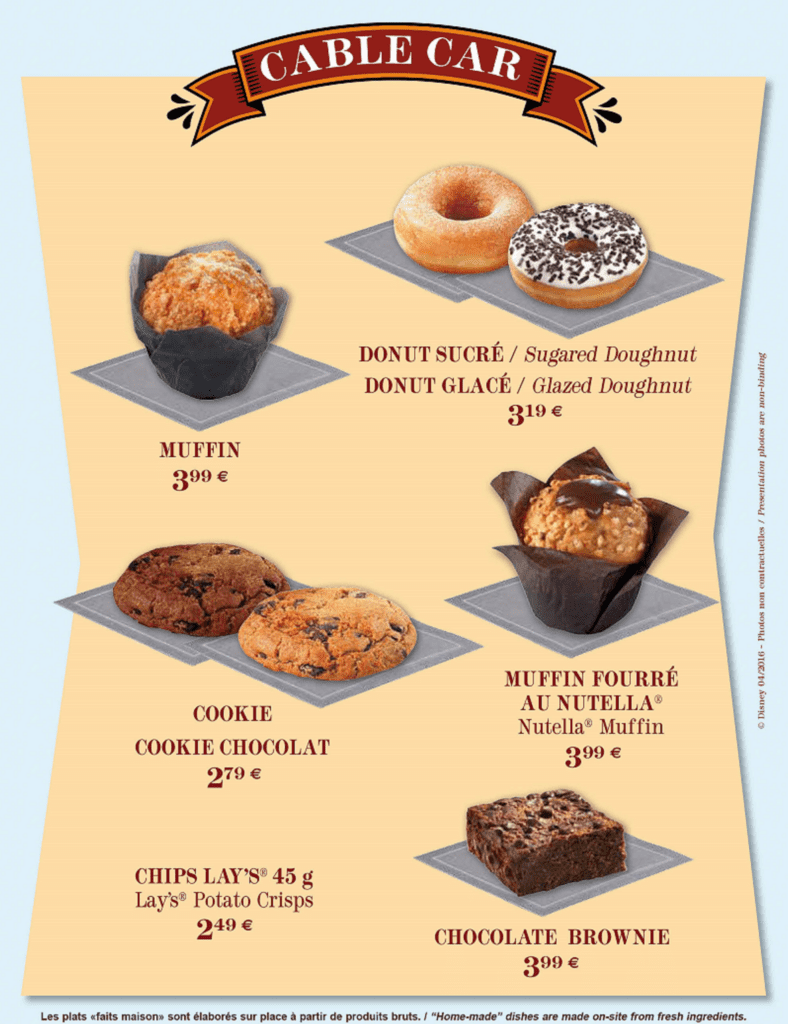 ---