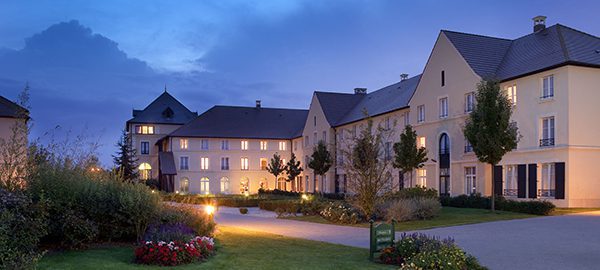 Kyriad Hotel Review DLP
Why should you stay in the Kyriad Hotel in Disneyland Paris ? As you will see in our Kyriad Hotel Review, If you want the best value for your Disney experience & don't need all the frills of a swish hotel then you will love the Kyriad Hotel at Disneyland Paris. The Kyriad Hotel Disneyland Paris is an ideal base to visit DLP on a budget & save your cash to spend in the parks. After all, most of us only use the hotel as a base to sleep in so why spend too much ? The recent addition of an animal zoo will also keep the kids more than happy during the day & is free to guests.
Theming
The Kyriad Hotel may have budget prices but the hotel itself is gorgeous. The hotel is styled to give you the feeling of staying in a lovely French countryside retreat. With a stunning lake view in some of the hotel rooms and luxurious garden areas you can also escape for some peaceful walks and relaxing atmospheres.
Dining
The Kyriad Hotel DLP has a traditional restaurant which is open to guests and visitors & serves excellent food at reasonable prices. Breakfast is a choice of hot & cold buffet such as eggs, sausages, bacon, pastries, toast, yoghurts, cold meats, cheeses, cereals & more. There is also a bar area serving delicious cocktails, drinks & light lunches including paninis, sandwiches, salads & pasta boxes.
L'Abreuvoir Bar

 
 Recreation & Services
Mini farm zoo
Disabled Access
Buffet Breakfast
Free Baby Cot

Arcade Room
Kids Play Areas
Kids Menus
International TV

Free Wi-Fi
Free Parking
Free Shuttle
Safety Deposit Box
Rooms & Suites
The Kyriad Hotel at Disneyland Paris is a firm favourite with families due to it's proximity and also it's child friendly atmosphere. The rooms also cater for families with family rooms sleeping up to 6 persons available.
Standard Rooms
Standard 4 persons –  The room sleeps 4 persons and has either 2 single beds & bunk beds OR a double bed & bunk beds. They are decorated to a high standard with fresh pastel colours throughout. The kids will be excited with fun bunk beds and a view of the TV.
All rooms have the following features as standard :
Bath
Telephone
Air Conditioning

Wake-up Service
Satellite TV
Free Toiletries

Free Baby Cot
Luggage Service
Hair Dryer

Safety Deposit box
Wired Internet
Free Wi-Fi Access
Top Tips for Kyriad Hotel DLP Paris

The Kyriad Hotel is offsite but the free shuttle bus arrives every 15-20 minutes throughout the day & takes around 5-10 minutes to reach Disneyland Parks.

Kids will love staying here in their own bunk beds & the addition of the mini farm zoo is a real hit with the kids with Llamas, rabbits, sheep, pigs & more to see for free.

Breakfast times are quietest between 7-8am.

It is advisable to always make reservations at the hotel restaurants in advance if possible.
Have you been before – Kyriad Hotel Disneyland Paris ?
If you have been to this hotel before and have something to add or agree with our Kyriad Hotel review DLP then please share your thoughts with others in the DLP Tips community below.  You can give your own hotel rating and add in any top tips for staying in the Kyriad Hotel Disneyland Paris.